Do you want to discover all
the Torre Mora wines? Piccini 1882 sets itself the ambitious goal of telling the Italy of wine through its most prestigious territories. In addition to the successful brand, the Piccini family has inaugurated the estates project. Five corners of Italy that contain our wines excellence.
A red thread connects and animates the five estates: a production philosophy that enhances the link between the wines and their place of origin . To respect the environment, a strict organic regime is observed since the 2018 vintage.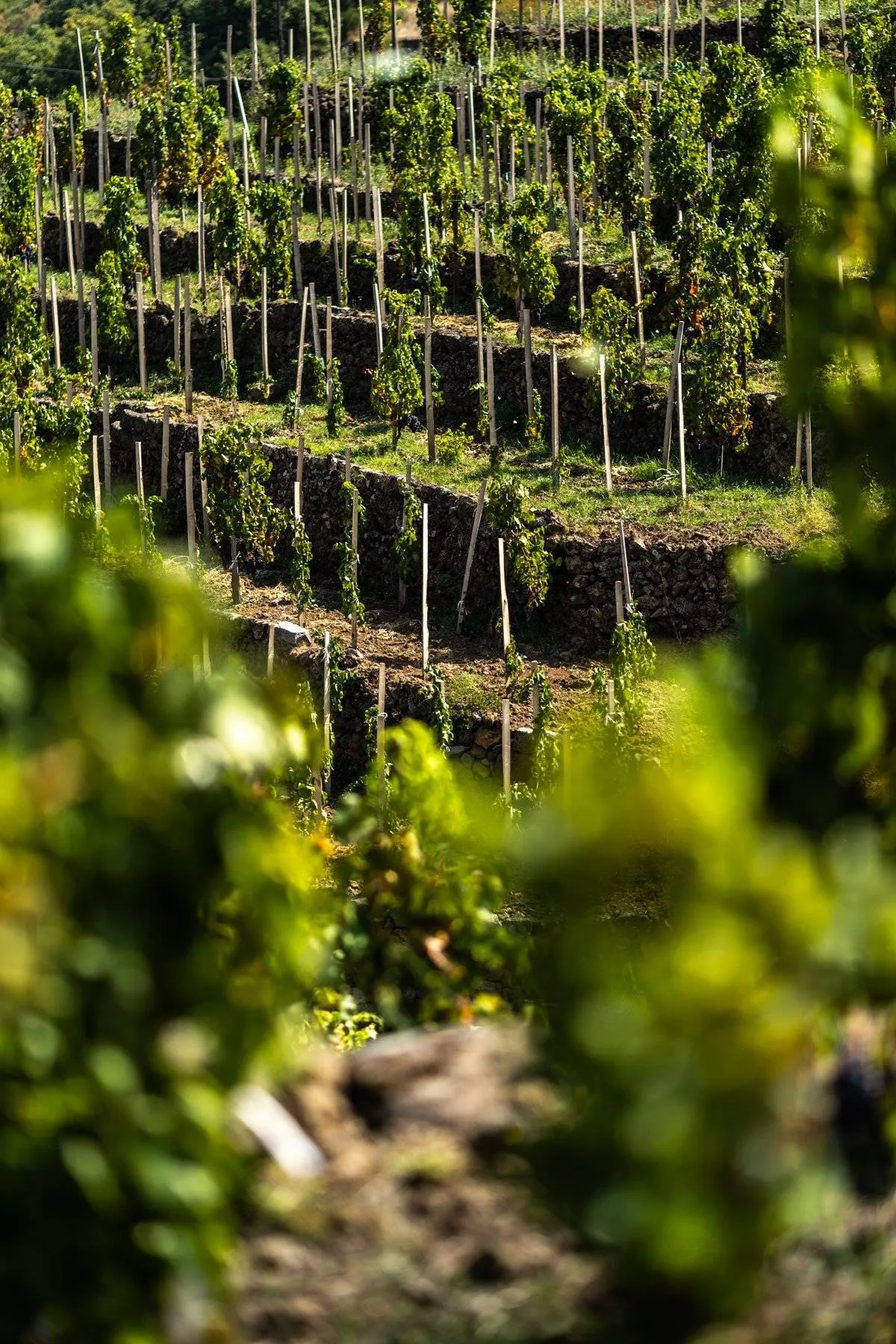 The Etna DOC production area is an exceptional place for viticulture. This area is distinguished by some unique features which, when combined, generate a complex microclimate: a loose and fertile volcanic soil, at high altitude characterized by an important daily thermal excursion. A unique place that stands out for its special bond with the typical vines of the area: Nerello Mascalese, the main vine of the slopes of the volcano for the reds, and the Carricante for the whites.
The company has 13 hectares of vineyards located 600 - 700 meters above sea level, which enjoy a favorable exposure that, combined with the lava nature of the land, give extremely distinctive mineral and spicy characteristics.
Torre Mora is a small estate dedicated to organic and sustainable viticulture, the choice of traditional methods, the typicality of the grape and the culture of the territory. The two vineyards of the property are located respectively in the Contrada Dafara Galluzzo in Rovittello and in the Contrada Alboretto Chiuse del Signore, in the municipality of Linguaglossa.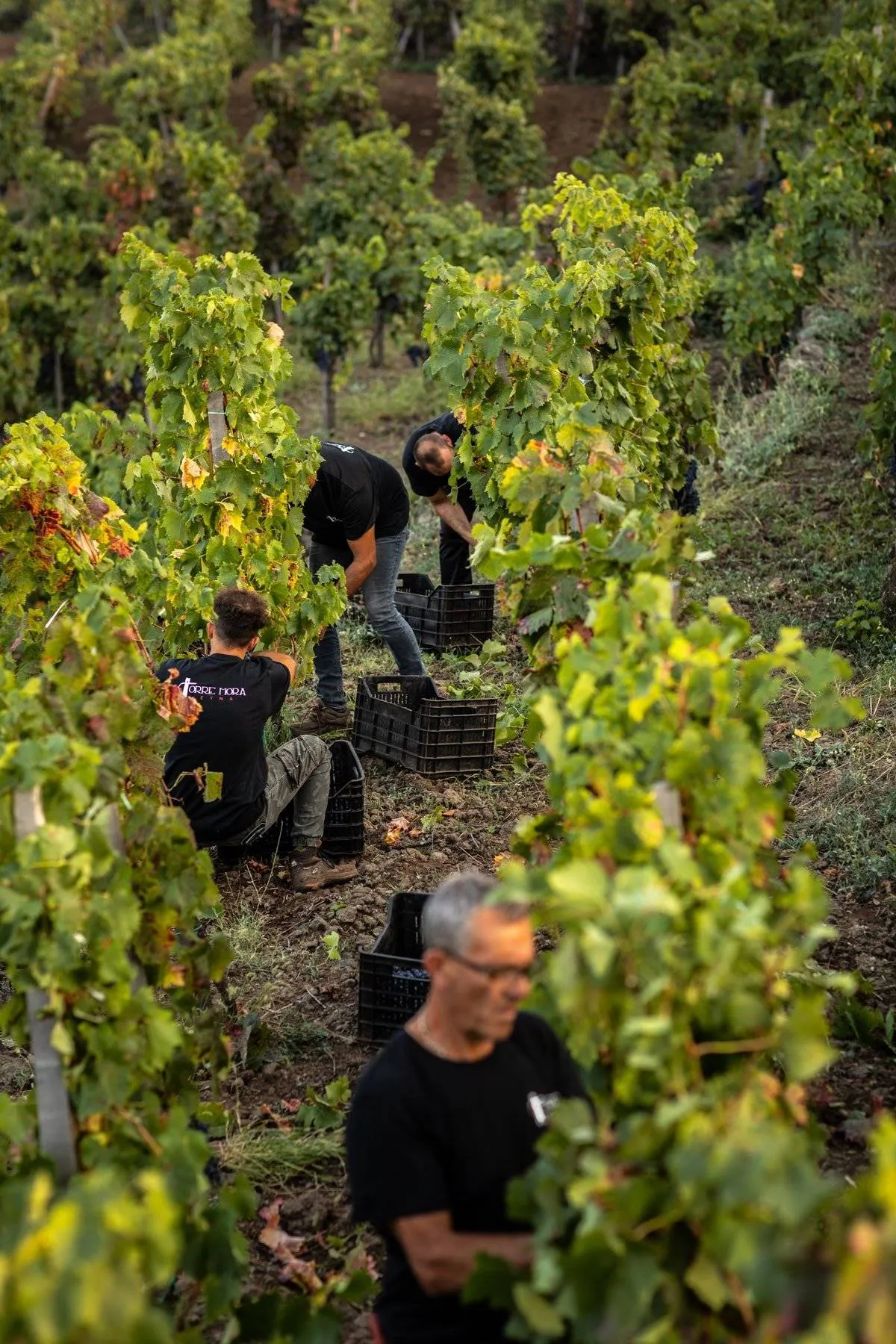 Torre Mora's philosophy follows the company's principle of "one vine – one territory"; a perfect combination that represents for us a source of inspiration for the production of wines that tell, with every sip, the story of grapes grown on the slopes of an active volcano. The main grape is Nerello Mascalese, followed by Nerello Cappuccio.
The age of the vines varies between 12 and 15 years. Due to the steep land on which the vineyards are located, the training systems are the spurred cordon in the small flat areas and the sapling on the terraces. The soil, purely volcanic, characterized by an acid pH, is very fertile.
Despite the shallow depth (30-40 cm deep before reaching the basalt layer), the soil is extraordinarily mineral and rich in traces and microelements brought by volcanic eruptions.
Do you want to discover all
the Torre Mora wines?